Buck Horn can beat Cab Rates
Basic Transportation Rates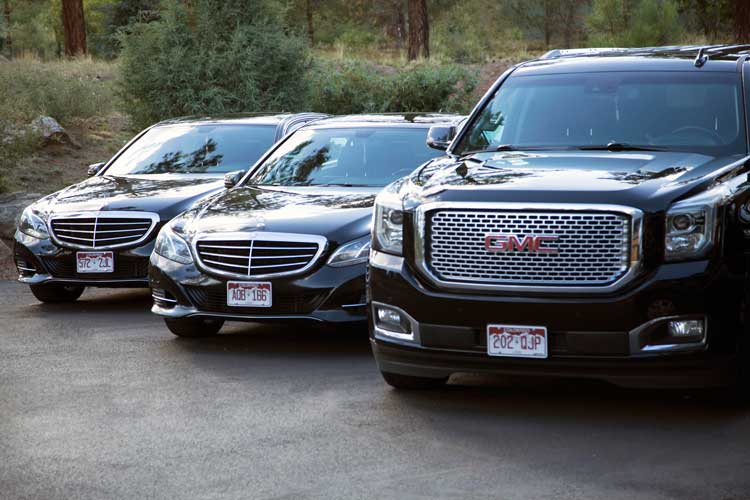 Buck Horn Limousine serves the entire four corners area and beyond. Rates vary with the type of transportation you desire. We also offer the lowest out of town rates.
Offering a wide variety of services:
Basic Car Service
Trail Shuttle Service
Package Delivery
Vehicle Delivery
Our Basic Service usually called point-to-point in the limo industry is almost like taking a cab but much more reliable and infinitely more comfortable. Rates for this service with Buck Horn Limousine are usually less than taking a cab. Group rates are always cheaper. Get there on time, faster and in luxury for less!
Our rates for point-to-point (cab like) service are as follows:
$15.00 minimum charge
$1.00 per minute in town point-to-point
$1.00 per minute billed garage to garage out of town
We welcome Gratuity
We offer flat rates to popular destinations such as:
Anywhere in City Limits – Starting at $15.00-Call for group rates if your party is 5 or more passengers
Durango – La Plata County Airport – Starting at $35.00-Call for group rates
Farmington – Four Corners Regional Airport – Starting at $144.00-Call for group rates
Pagosa Springs- Starting at $180.00-Call for group rates
Albuquerque – International Sunport Airport – Starting at $504.00-Call for group rates
Telluride – Starting at $324.00-Call for group rates
Silverton – Starting at $180.00-Call for group rates
Mesa Verde National Park Entrance – Starting at $74.00-Call for group rates
Why is it so affordable?
Over 10 years ago, Durango had only one taxi company that was unsafe, overpriced and unreliable. Buck Horn Limousine was founded to provide locals with an affordable and reliable alternative. Consequently, A one-car operation has grown to what we are today! The Buck Horn is Durango's premier car service.
We are not a cab company but offer rates less expensive than cabs. Our Basic Service, normally referred to as Point-to-Point Service in the industry, eliminates some of the more expensive and time consuming features of our formal sedan service. Furthermore, Invoicing, Flight Tracking, Email Confirmation and Multiple Reservation Changes are not available at this price point. If you need these services or will require the driver to wait for you please see our Airport Limo Service page. Our basic point-to-point service requires that the passengers be ready at the curb at the agreed upon reservation time.
Changes in your itinerary may not always be accommodated if they interfere with other pre-arranged reservations. Directing a driver to change route, wait for more than 15 minutes or wait for you for an unspecified amount of time will change your level of service to hourly-as-directed which bills at $60 per hour.
Buck Horn charges a clean up fee of $200.00 if deemed necessary. Damages to our vehicles or equipment will be billed to the chartering party. You are financially responsible for your guests in addition to their actions.
Formal Chauffeured Transportation Rates: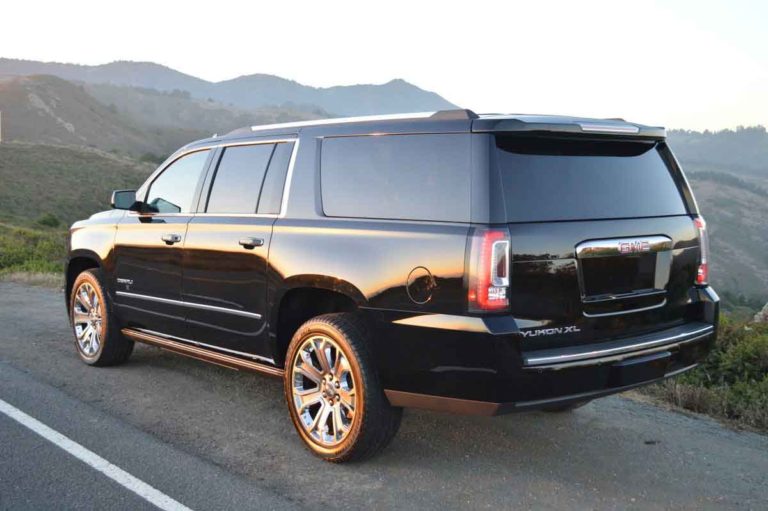 Formal Sedan Service is $60.00 per hour and requires a two hour minimum charter. In addition, a 20% gratuity will also be billed.
Our new 14 passenger van and 6 passenger SUV are $85.00 per hour and require a two hour minimum charter. In addition, a 20% gratuity will also be billed.
Buck Horn charges a clean up fee of $200.00 if deemed necessary. The chartering party is also financially responsible for any damages to our vehicles or equipment. You are financially responsible for the actions of your guests.
Buck Horn Limousine also offers Train Shuttle Service and features the lowest rates for hikers needing to access trailheads. Some of the trail heads we service include the Colorado Trail and also most trailheads entering the Weminuche Wilderness Area and the San Juan National Forest. Hikers choose Buck Horn Limousine to avoid the costs of renting cars, paying high taxi fares or leaving their vehicles in vulnerable trailhead parking lots. Ride in style to and from the trail head with Buck Horn Limousine's knowledgeable and courteous drivers.
Trail Shuttle Rates:
$60.00 hourly for sedan (up to 3 passengers)
$85.00 hourly for SUVs
In addition, a Gratuity of 20% will be billed
$50 surcharge may also be assessed based on our driver's perception of road conditions
New Years Eve Services
Finally, Formal Hourly Limousine Service "by the hour" is available for people who would like to make reservations well in advance. We bill all charters at the standard 2 hour minimum with an additional 20% gratuity. Reservations are pre-paid and also non-refundable. If you are unreachable, and more than 15 minutes late for your pick up, your reservation will be cancelled and you will also be billed the full amount.
It is especially relevant that this is our busiest night of the year and we need your cooperation to get as many people as possible home safely.
Buck Horn charges a clean up fee of $200.00 if deemed necessary. The person who arranged the ride is also responsible for their guests. Furthermore, we will refuse service to aggressive or belligerent people.
Buck Horn's "Basic Service", or cab-type service will be available on a first come, first served system. Same day bar pick-ups are always available if  booked before 4:00pm. If you call by 6:00pm, even on busy nights, you will get a ride home. We have used this system for 11 years.
Busy Nights for us and also all of the Cab Companies:
New Years Eve
Snowdown Weekend
St. Patrick's day
July 4th
Labor Day Weekend
Halloween
$200.00 clean up fees apply to both "Basic Service/Cab like" and Formal Hourly Service!!
We also reserve the right to refuse service if a passenger cannot walk unassisted.